Coverbind® 101 Document Binder
Document Binders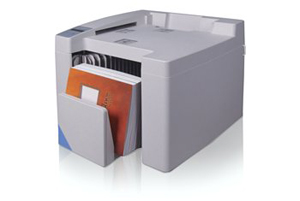 The highly-productive Coverbind® 101 self-aligning document binder meets all your professional binding needs.
Deliver top-notch looking presentations time and time again
Bind up to 100 documents in 4 minutes
Produce hundreds of documents per hour
Supports a small office or is powerful enough for a larger operation
Get professional looking documents in one easy step. Simply place your document in its covers and let the Coverbind® 101 do the rest.